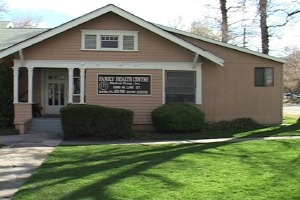 After more than 30 years of service, the Bishop Family Health Center closed its doors on Saturday. Some have estimated that the center provided general physician care for as many as 1,000 local residents.
A spokesperson at the Center said that they are currently boxing up patients' medical charts and information. Those boxes will go to the Medical Records Department of Northern Inyo Hospital where former patients can pick them up.
The Family Health Center was founded by Dr. George Kibler in the 70s. Reports said he and partners had sold the Center to Dr. Zasuki Daran who continued to operate physician services for approximately a year or so. She was not available for comment. Dr. Kibler is currently working at Southern Inyo Hospital.
Spokesmen did say that a pain management doctor from Palmdale who had provided service at the Family Health Center will continue those services once a month in Lone Pine.
Sierra Wave Media has heard from several patients and other sources that there is now a problem finding new physician care in Bishop. Those patients said they had tried to see a doctor at Northern Inyo Hospital's Rural Health Clinic and were told that they are not accepting new patients.
Northern Inyo Hospital Administrator John Halfen confirmed that the hospital is helping with the transition of Family Health Center. He said the hospital has agreed to be the custodian of patient records. Halfen suggested that former Family Health Center patients contact the Medical Records Department.
Asked if the Rural Health Clinic is accepting new patients, Halfen said they are not. He said currently there are two part-time doctors functioning in the clinic. Administrator Halfen said that he will have discussions with the clinic to see what can be done. He added that in October Northern Inyo Hospital will interview two family practitioners for possible re-location to Bishop.